Since acquiring our first motorcoach on April 4, 2016 we have had the opportunity to see many great places across the US and Canada.
Click the link below for an interactive map. You can then click on each location within the map for further information.
INTERACTIVE MAP – click here: Our Travel Map
Below is a summary of all of our travels to date: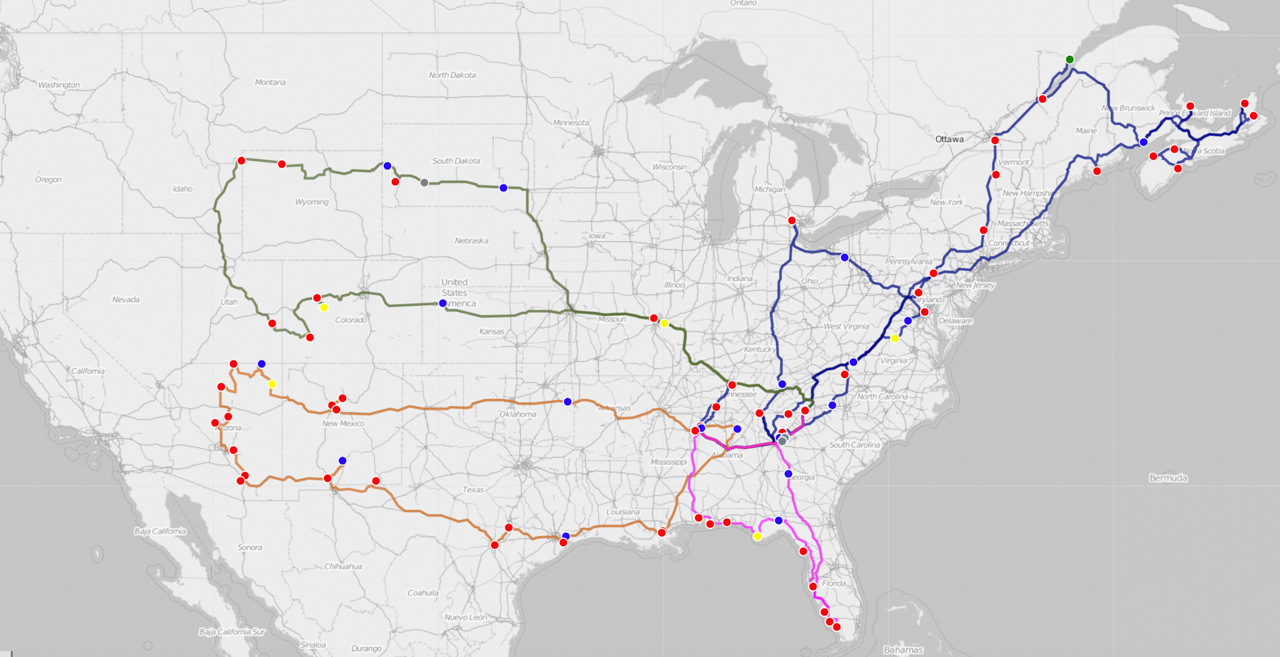 Below is a snapshot of our 2018 RV Travels.
In addition to RV'ing in 2018 we took a trip with friends to Iceland. Below is a map of route. The interactive map can be found here: Iceland Map
Below is a snapshot of our 2017 Travels. The route in brown was our Winter / Spring trip. The Olive color covers our Fall trip.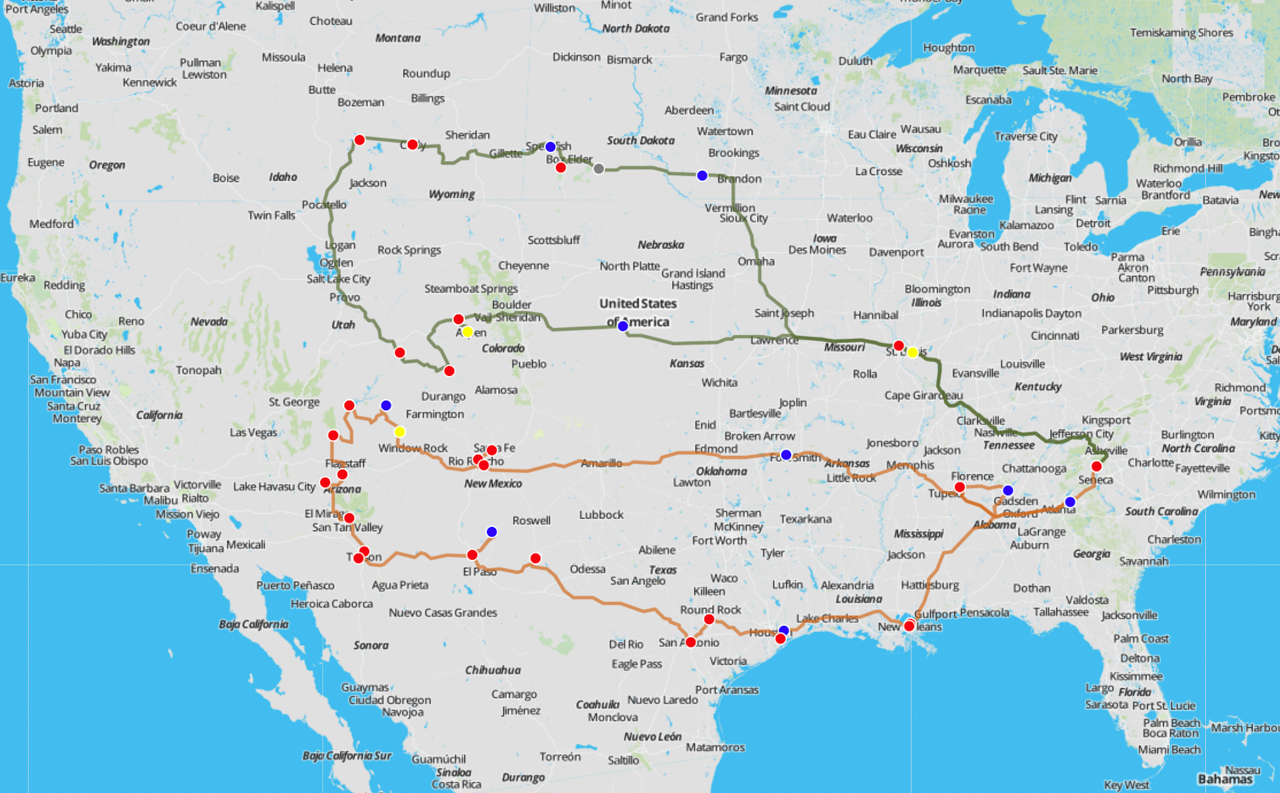 Below is a Snapshot of our 2016 Travels:
The RED circles indicate campgrounds we have stayed at on our journey.
The GRAY circles indicate Storage or Service locations.
The BLUE circles indicate locations we have Boondocked for a night.
The YELLOW circles indicate waypoints. For example, on our way to DC we stopped by Monticello with the RV.
The GREEN pin is a car road trip we took.